happy birth of genius -- Leonardo lives!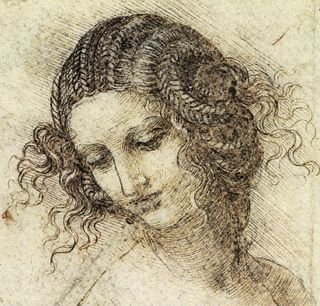 sketch for Leda, c. 1505-7
Leonardo Da Vinci
, born this day, 1452. (Vinci was a small town in Tuscany).
where would we be without the Florentine renaissance?
"For once you have tasted flight you will walk the earth with your eyes turned skywards, for there you have been and there you will long to return."
or so he
said
, & so i believe.