kung fu fish
because it was awesome, & to make mysfit grin, i hereby declare that
Kung Fu Hustle
kicks more ass than...than...hmmmm. it's too early for metaphors. go see this movie, it'll beat the crap out of your brain in that good way.
the fated lovers, my favorite characters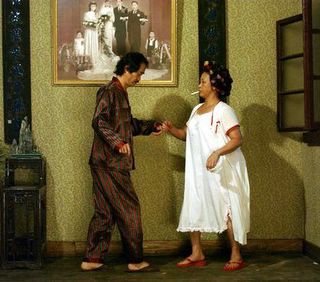 for some ungodly reason i'm up earlier than i had to be this morn--i've an early shift at work & didn't know how long i'd need to get ready--not very long, apparently, so here i is blogging before 7 am, & not from the other side. silly me.
go see this movie before i come winging throught the air to dance on your head about it.