4 fish
first fish: there's something terribly final about the last toasted marshmallows of the summer.
second fish: why are all the damn-the-spam word verification thingies horribly typer un-friendly?
does that make sense?
third fish: a couple weeks ago, i caught an old-as-i-am episode of
Reading Rainbow
, & wondered if they'd ever thought of updating/redoing it. & lo, this afternoon's meanderings proved that they
have
. it was all hi-fi & whatnot, with Lavar Burton going all CGI & crazy maps & poetry & stuff. & a bit of propoganda to boot.
fourth fish: i love
Eddie Izzard
. i really do. i watched
Definite Article
this weekend & reminded myself of that fact. (please note: DVD link not region 1, e.g. if you live in the US
don't
buy it.)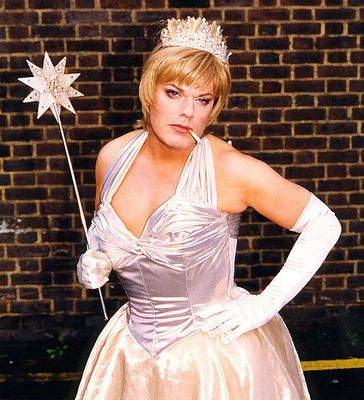 eddie izzard.